office-practice-manager
Office & praxis manager
If the patient is the focus of attention, the surrounding framework must function 100 percent. Especially if a clinic or practice wants to be successful in providing therapies, as well as economically efficient, it not only needs therapists, but also entrepreneurs, Human resources managers and accounting experts.
A qualified executive as practice manager is therefore of crucial importance for the functioning of any medical business. The practice manager fulfills a variety of tasks that go beyond the general administration. He or she ensures effective administration and thus economic management. Basic business knowledge and experience in accounting would be an advantage. During the training as practice and office manager, these and many other skills are taught. Graduates become experts in the structuring and organization of medium-sized health establishments. In the courses, the students work intensively on topics such as leadership, process management, practice organization and quality management. The main focus in all of this is on communication, marketing and customer orientation. The practice and office manager's job is to keep the backs of the health practitioners and therapists free. He or she is a key player for the close contact with the patients and paves the way for a curative and professional atmosphere. Therefore, the office & practice manager at nabo is an indispensable part of a unique team in a very special environment.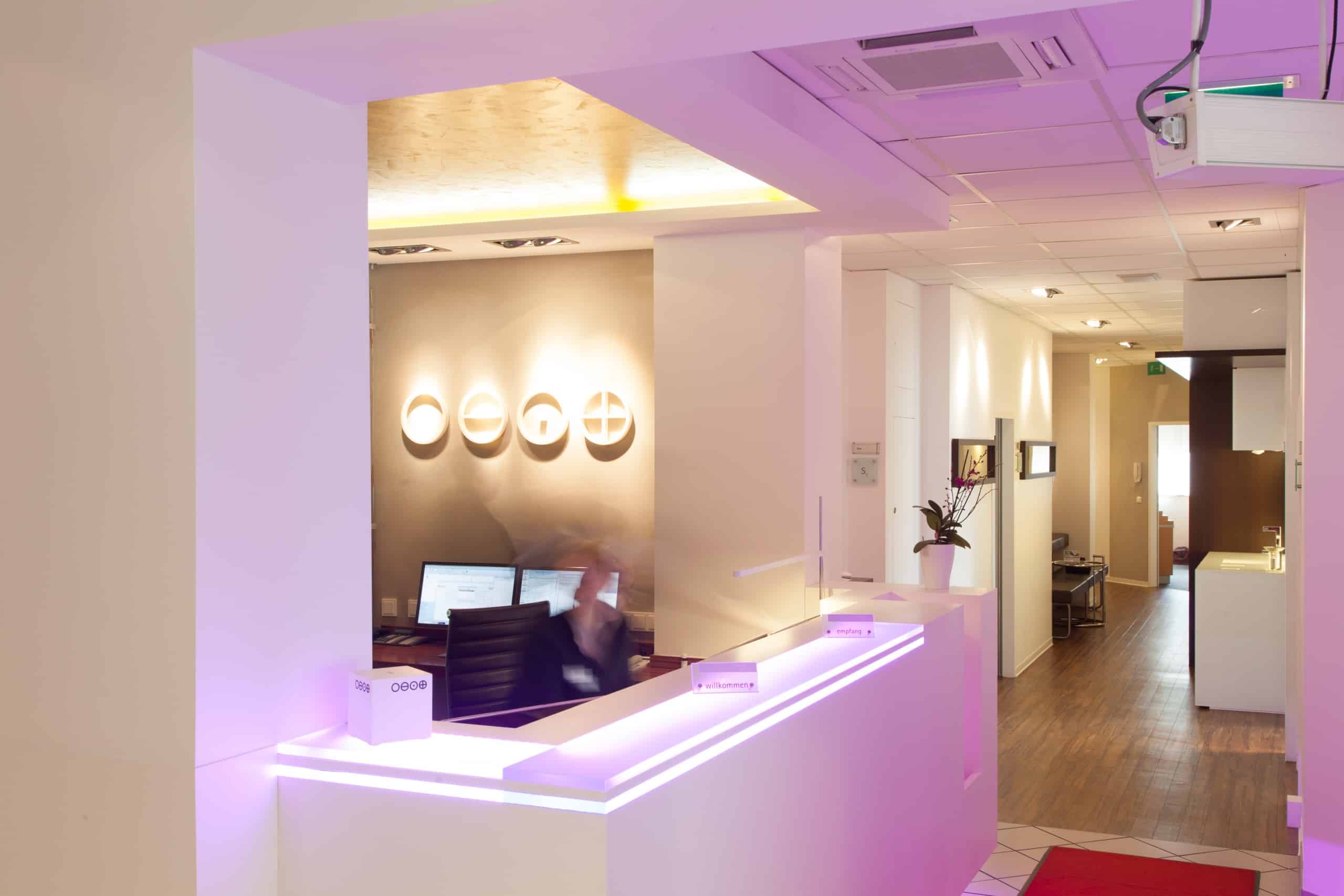 Beginning where conventional medicine reaches its limits.
At Naturheilzentrum Bottrop, interdisciplinary specialists from the various fields of naturopathy use their experience for the recovery of patients from all over the world. The results are indicative, the successes build confidence. One of our current job offers is a full-time position of 38.5 hours a week as an office & practice manager, in accordance with the appropriate vocational profile. It is a permanent position, available immediately.
Internal code: PM | nabo | WS
In this service-oriented position you will report directly to the management and actively support various organizational and therapeutic tasks as one of our ambassadors.
Your performance
The day starts with a friendly "good morning and welcome!" – because each contact starts and ends with your smile, of course. You will lovingly care for the individual needs of our patients and promote a healing environment through your honest and service-oriented nature.
Your skills
You are a broad-based, experienced all-rounder as an office & practice manager. You have a dexterous, confident appearance / approach and, with your courteous and excellent manners, you create a positive and lasting impression. A good dose of empathy lies within your blood. With great professionalism, enthusiasm and a sympathetic voice, you will take care of the needs of our international patients, answer their calls and questions. Human proximity is reflected in your education – in the field of medicine, naturopathy or other career paths.
As a strong and open communicator, you are happy to take on responsibility, and you are completely reliable. In any case, you should be multi-tasker and a team player. English or French language skills are an advantage for your new job. Do you meet all these requirements? Then Naturheilzentrum Bottrop offers you the opportunity to actively participate in the visions and the future of the nabo team.
What can you expect from nabo?
Working at Naturheilzentrum Bottrop offers you an innovative and professional institution with a particularly good reputation, and it provides you with a secure place of work, as well as:
Opportunities for 

Person

al fulfilment
A broad range of development opportunities
A technologically advanced and comfort-oriented work environment
Are you as enthusiastic about the prospects of this job offer as the nabo team? Then please send us your detailed, written and complete application with photo, stating your realistic salary expectations and proof of your previous qualifications by post (not by e-mail). Applications by other means will not be considered. Please refrain from making telephone inquiries.