Law of similars without reproducible evidence
Homeopathy is an alternative medical treatment method which is based on the ideas of German physician Samuel Hahnemann, first published in 1796: it does not only address the symptoms, but it considers the entire Person. The aim is to activate one's self-healing powers to achieve the best possible change in health problems with natural substances. All symptoms are viewed as a language of the body and treated with remedies that are naturally available – simply naturally holistic.
"Naturopathy means acquainting oneself with how and in which way nature can heal, and also, the competence to apply this knowledge individually on every single Person", Christian Rüger, one of the nabo founders explains.
The art of striking the right balance
Naturheilzentrum Bottrop has transported naturopathy into the 21st century, also with regard to the use of healing formulas. Farid Zitoun and Christian Rüger of nabo prescribe tailor-made medication based on the established effects of natural ingredients, while drawing upon their wealth of experience. Purposeful and specially tailored – to match the very own needs of every single patient.
They combine traditional medical knowledge on homeopathy and herbal medicine, and connect it to recent scientific findings. Prescribed by Naturheilzentrum Bottrop, processed and Personally handed over to you by the pharmacist, available as the health product lines, mei.ti, chi.yu and haj.me, as blended teas, drops, or globules. The Nabomade® healing formulas are designed to optimally supplement and support the therapy sequences.
Mei.ti | Medicine as a blended tea
Mei.ti means "my tea". A little wordplay with great importance for health and well-being. Premium contents thanks to an exclusively natural origin. A balanced composition that is specially adapted to the individual healing process. With immense experience and combined with love for what is good. So that every patient can say: that is mei.ti.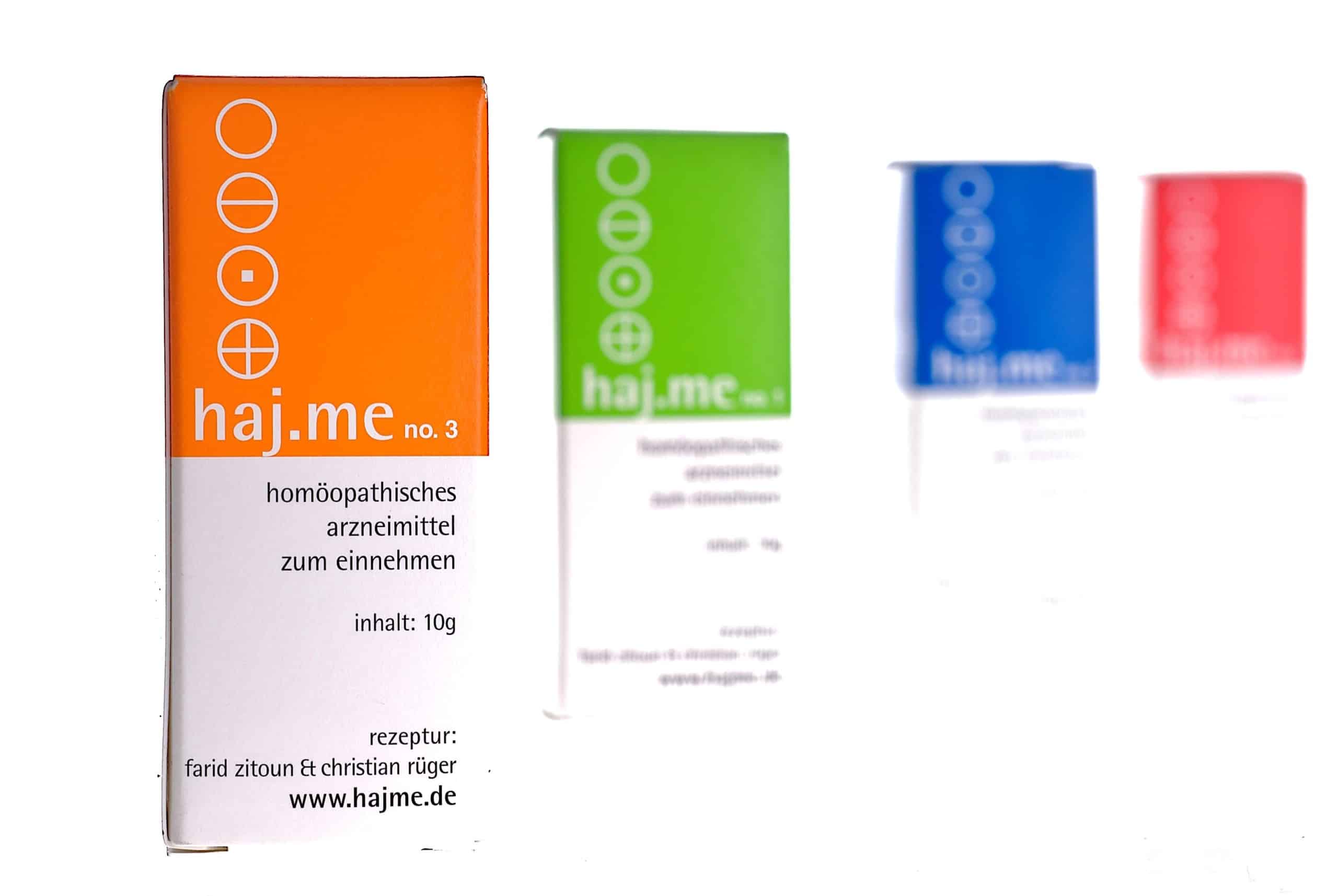 Chi.yu | Medicine in the form of drops
Chi means "energy", yu translates into "you". So, pure "energy for you". Made from selected recipes and adapted to the individual condition. Chosen from five highly dissimilar treatment methods. With one goal: to accompany and support patients on their individual ways to recovery. With expert competence and naturally pure essences. For one promise: chi.yu.
Haj.me | Medicine based on homeopathy
Haj.me means "heal me". These custom-made special recipes are based on pure, natural substances. Homeopathically processed and without any addition of alcohol, they are very well-tolerated. For the individual recovery process and the biggest wish of the patients: haj.me.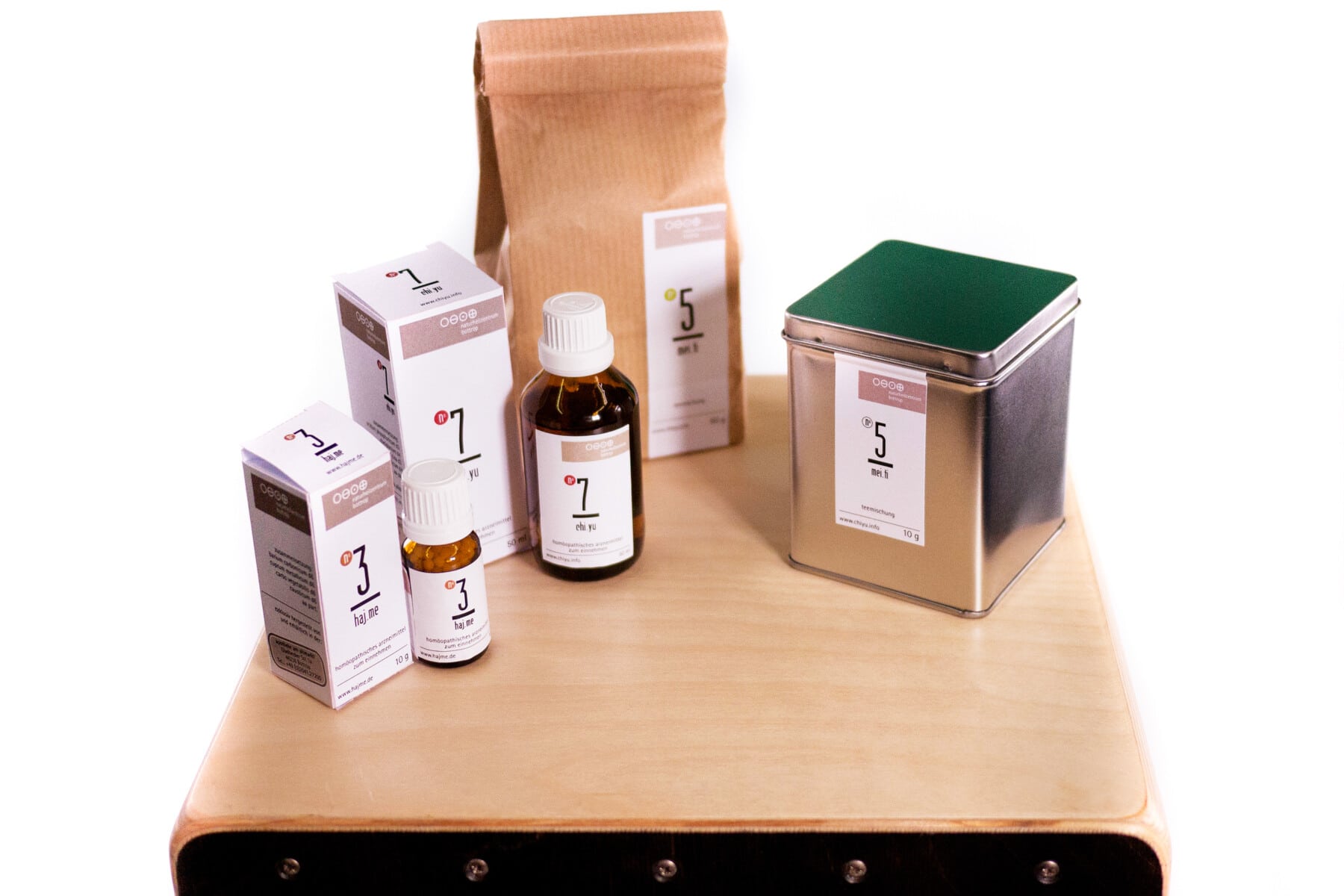 Underestimated additional option
Often, homeopathy is used as a supplement. Apart from that, homeopathy and healing recipes are said to aid in the cure of severe and chronic problems such as allergies, skin rashes, asthma, rheumatic diseases, problems with regard to menstruation and menopause, migraine, depression and psychosomatic disorders. In homeopathy, natural, herbal, animal and mineral substances are diluted more and more. They are intended to cause the organism to change and to produce a specific stimulation of the cells. In combination with new forms of acupuncture, they can stimulate the regulatory powers of the organs as well as blood circulation. Apart from stimulation, nerve fibers and synapses can be animated to form anew (neoformation).
Application in various ways
Homeopathy can help in many other areas as well: sores caused by prolonged periods of lying in a certain position can ideally be healed reliably and permanently with homeopathic lotions and the application of specially processed olive oil. Scientific research is said to have shown that the professional application of essential oils provides the possibility to be perceived and interpreted by coma patients via the senses. Due to the fact that the memory for smells is deeply anchored and therefore particularly responsive, the use of such oils might project a strengthened awareness. Even mental problems such as discomfort or qualm, restlessness and anxiety can show through states of bodily tension and cerebral epilepsy. By taking medicines from the field of homeopathy, these can possibly be changed. Often, patients can cope much better with their particular conditions thanks to physical and mental improvements. These changes in the behaviour, vocalization as well as body tension, or the individually possible forms of expression are clearly seen by the nursing staff, caregivers and families.