Protecting the most sensitive
Pediatrics represents a supreme discipline at Naturheilzentrum Bottrop. The small Person is the center of attention in this field. All employees of nabo are inspired by the strong motivation to awaken and preserve the most valuable in every child. Sensitively, consistently and with empathy and know-how. Here, big things are achieved with little People, using various naturopathic methods which are combined from Chinese, Native American and Indian healing arts. The best as an essence from many different traditions and cultures, combined with trend-setting findings and cutting-edge technology.
This is the basis on which Farid Zitoun, Christian Rüger and their team work. A foundation for new and innovative solutions, if conventional medicine has run out of options. Aim and maxim at Naturheilzentrum Bottrop also is to see People as a whole. Apart from causal diagnostics and the individual treatments, the social environment is an integral part of the treatment and it is implemented accordingly at nabo.
At Naturheilzentrum Bottrop, we know: only in a warmly welcomed patient, who feels understood – regardless whether young or old – and in competent hands, regeneration becomes possible.
Improving chances
Be it ADHD, general development disorders, persistent vegetative state, paralysis or spasticity – Farid Zitoun, Christian Rüger and their employees strive to make the seemingly impossible possible. With great experience, a good eye for what's important and lots of empathy. With the aim to make healing experiences possible and to achieve wonderful successes. Child-friendly therapies with great empathy, based on natural healing methods. Working with joy, fun and competence. Naturheilzentrum Bottrop protects the most sensitive, the Person, and does its utmost to invigorate new vitality. In little patients as well as in their worried parents and relatives. This truly is holistic understanding and action.
Strengthening the body's own regeneration processes is the daily motivation and treatment goal for Farid Zitoun and Christian Rüger. Children and adolescents, in particular, often quickly show first reactions to this kind of treatment. The reasons for this are complex:
As a general rule, the younger a body and its metabolism, the fewer blockages, congestions and deposits are present. The stimuli applied can be utilized particularly effectively. "In contrast to many older patients, where degenerative processes are the focus of the treatment", explains Christian Rüger.
Caring cooperation
By care, the nabo team understands creating an especially pleasant environment for parents and relatives, which is as important as the well-being of the smallest patients. Local partnerships and specially established networks with hotels, restaurants, pharmacies, but also organic food stores offer parents the convenience and comfort they deserve. Because extraordinary service and the optimal care for all People involved is not only a matter of the heart at Naturheilzentrum Bottrop – it is a matter of course.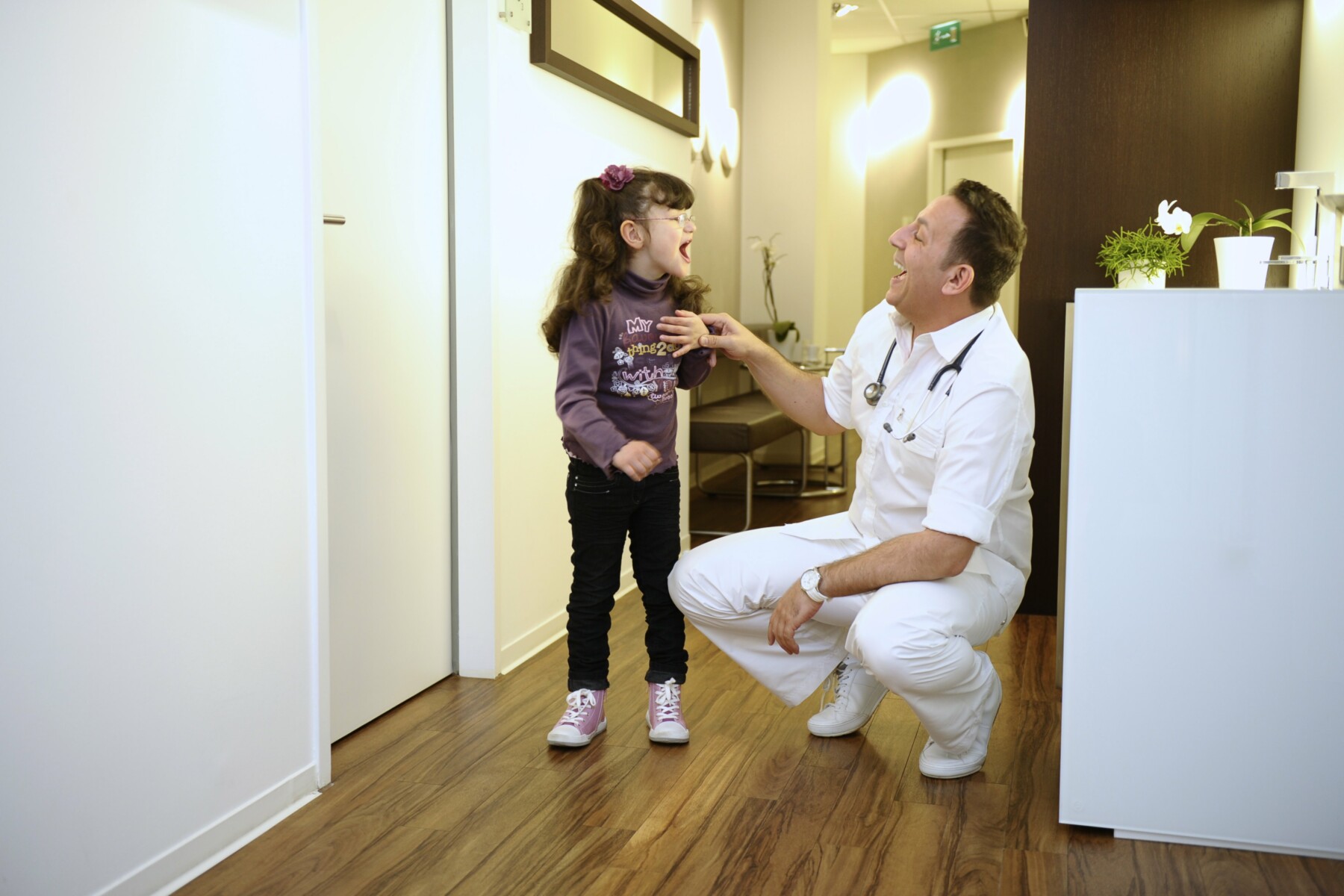 Confidence for children and relatives
Many children come to nabo with a diagnosis that doesn't leave much hope for the parents: polytraumas with brain contusions or skull fractures. Often, brain capacity and performance have been significantly damaged by serious accidents. Oral motor skills are often extremely limited, and nonspecific responses to pain stimuli can be frequent consequences.
This is where Naturheilzentrum Bottrop comes into play with its alternative medical therapies. Patients are treated with special needle stimulation. One target can primarily be that, for example, the People affected can – after a while – consciously interact with their environment via their eyes again. It often turns out that approval or rejection – as a first response by means of eye contact, and thus, the ability to express wishes – can be regained. Often, spasticity, cramps and seizures are significantly reduced. A clearer consciousness is observed by families and nursing staff. In addition to that, an increased ability to vocalize and advances concerning motor skills can be further successes. "The development approach is right and it confirms exploiting all possibilities", say Farid Zitoun and Christian Rüger. "The optimism concerning the treatment of those affected by these symptoms can also be derived from the experience of almost two decades that have gone by, as well as the respective positive results that have been achieved."
nabo has done pioneering work in the area of diagnostics and therapy for children and adolescents for quite a while. According to the credo of Naturheilzentrum Bottrop: 'you won't find magicians here, and yet, little miracles do take place from time to time'.
"Apart from the goal of improvements in the organs, a strengthened self-motivation of the People affected is already clearly visible after the first steps of regeneration within the Nabomed® concept. The regained joy in the faces of parents and families is a fresh motivation every day and, to a certain degree, this confirms our work. The result is that you look forward to seeing the Person again when you say goodbye." says Farid Zitoun, naturopath and one of the two managing directors at the natural healing center.