Providing clarity
Finding the cause of a disease means exploring the "what", discovering the "why" and getting right to the bottom of the symptoms, in depth and at the roots. It's about recognizing the general background and decrypting the Personal mosaic of each patient: perhaps the first step towards a new and healthier life, beyond conventional medicine: "Conventional medicine can and should be used where it is necessary, and naturopathy can and should be used where conventional medicine leaves off and where it can provide opportunities", is the motto of the founders of Naturheilzentrum Bottrop, Farid Zitoun and Christian Rüger, and of their interdisciplinary staff.
Holistic assessment
nabo considers People as a whole, by forming an overall diagnostic picture of conventional medical knowledge and Personal history: habits, nutrition, deep psychological patterns and family structures. The physical condition and the individual symptoms also play an important role. Altogether, this creates a complex mosaic.
Farid Zitoun and Christian Rüger make this transparent in gentle, clarifying talks and detailed examinations. The two founders of nabo and their staff take the time to understand the emotional, social and physical state of the patients, and this results in meaningful, individual treatments.
At Naturheilzentrum Bottrop, all disease-related symptoms are understood as the language of the body. Accordingly, they are treated here with the means provided by mother nature. "Looking at the word naturopathy, you can see that it is made up of the word 'nature', which can refer to mother nature but also to the constitution or disposition of individuals, and the Greek word 'pathos', which means 'disease' but also the 'treatment of disease'. Naturopathy, therefore, means to cure the individual of diseases through Mother Nature", Christian Rüger explains.
Interdisciplinary findings and diagnostics
Naturheilzentrum Bottrop is about recognizing correlations – physical and mental ones. These are then analyzed under naturopathic aspects. Certain causes of diseases are determined, which then form the basis of a meaningful diagnosis and effective treatment arrangements.
An improvement of a patient's mental state is a crucial basis for physical healing at Naturheilzentrum Bottrop: "For us, the focus is clearly on restoring health", says Farid Zitoun. "The physical and psychological well-being of patients is an important contribution to restoring health, so we align the architecture and design of our rooms towards promoting a sense of well-being."
The use of natural materials such as wood and glass, soothing music and flowing water helps patients and their families feel comfortable and relaxed. nabo's equipment promotes well-being and creates space for regaining health. "For us it is clear that healing can only occur in a wholesome environment", says Farid Zitoun concerning the exemplary overall concept. Care and Personal attention in all treatment steps are therefore the top priority for the founders and their team.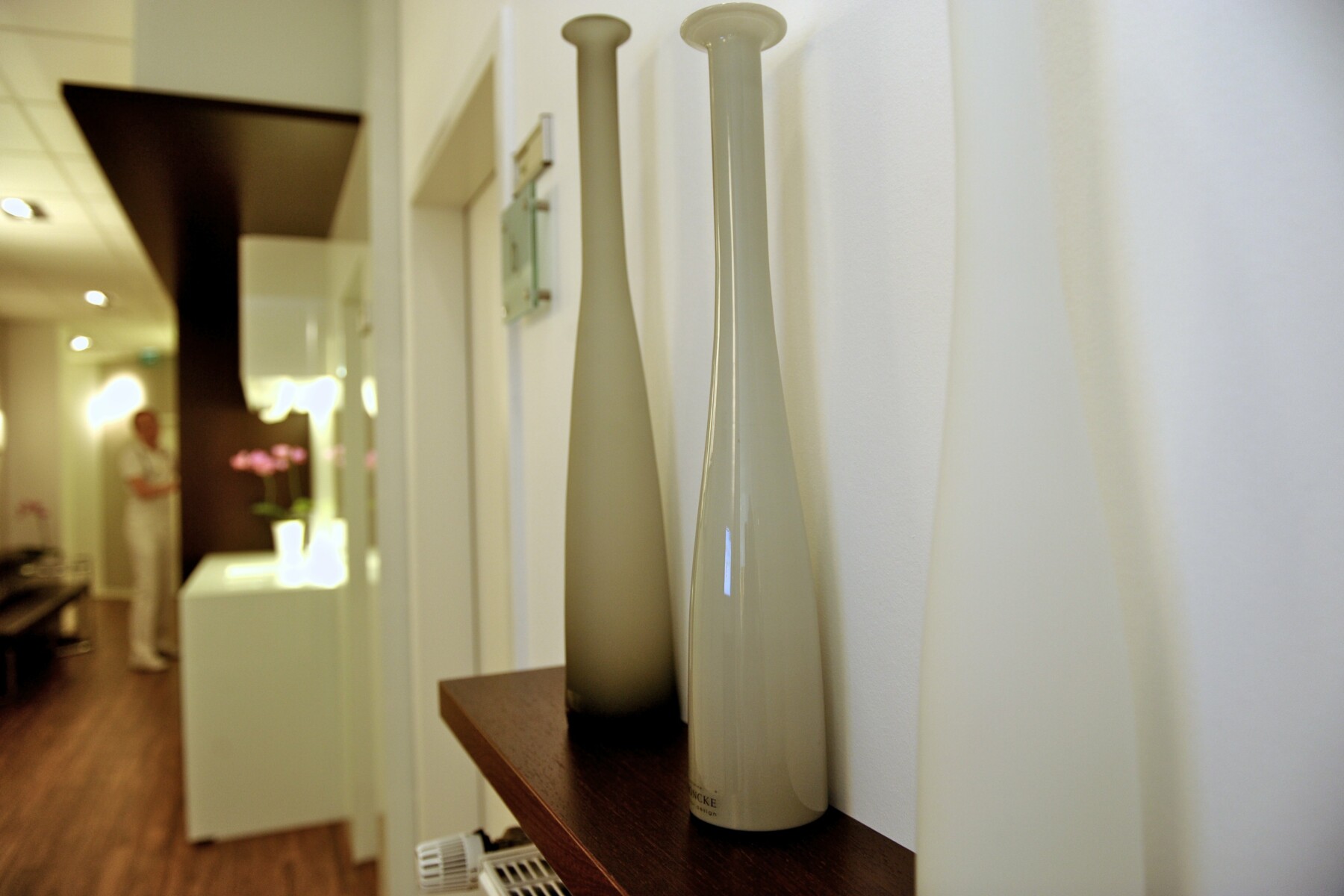 A wholesome environment as a basis for health
Naturheilzentrum Bottrop lets its patients dive into a new world. They are deliberately deprived of the stressors of their usual environment, so that they can arrive in a new environment, in which time is not scarce. In long, detailed conversations, Farid Zitoun, Christian Rüger and their team investigate the causes of the symptoms and develop treatment options.
Each employee has internalized this philosophy and lives by it every day. Not only the atmosphere, but also its exceptional performance makes nabo a pioneering institution that is unparalleled in its field.