news
Complementary medicine – when naturopathy and conventional medicine join hands
Our immune system has the task of protecting us from diseases throughout the year
In autumn and winter, dry heating air and temperature fluctuations make this task more difficult for it. That's why it's especially important now to actively work on strengthening the immune system. How do you do that? It's simple: A balanced, healthy diet, physical exercise and mental well-being are the three most important pillars for this.
The effect is scientifically studied
The immune system also plays an important role in complementary medicine, i.e. the interaction of naturopathy and classical therapies. For a long time, alternative treatments such as acupuncture, homeopathy or traditional Chinese medicine were not taken seriously by representatives of conservative, evidence-based medicine and were dismissed as charlatanry. However, it is known from many naturopathic methods that they can not only work on their own, but also possibly positively support classical healing methods. At many universities there are studies or chairs whose research units are dedicated to complementary medicine.
Focus: Better immune defense
Prof. Dr. Yvonne Samstag of Heidelberg University Hospital (UKHD) is spokesPerson for the KIG BaWü consortium and the Academic Center for Complementary and Integrative Medicine (AZKIM). In the popular interview series "Medicine in the Evening" (a joint production of Heidelberg University and the Rhein-Neckar-Zeitung newspaper), she recently provided interesting insights into the project and reported on its current research results. The focus of the project is the treatment of diseases related to the body's immune defenses: So infectious diseases, chronic inflammatory diseases (e.g. rheumatoid arthritis, Crohn's disease or psoriasis) and of course immunotherapy for cancer. In addition, chronic stress is being researched because it also influences the immune system in a roundabout way. In a pilot study, the blood of patients with chronic stress was examined before and after acupuncture and compared with a control group. In an interview for "Medizin am Abend", Prof. Dr. Yvonne Samstag explains: "In the blood, you can see the effects on the immune system. We have evidence that acupuncture can be useful for chronic stress and for inflammation in the body."
The healing power of plants
Prof. Dr. Yvonne Samstag knows that herbal agents can also complement classical therapies well. At the KIG BaWü, a working group has investigated an active ingredient of long pepper (Piper longum). Long pepper is the original form of real pepper and has long been used in Ayurvedic medicine, among other things. "We practically used our state-of-the-art immunological methods that we have at our disposal today to study how these substances from the pepper affect our immune system, the professor explains in this audio contribution. "And there, too, we were able to show that we were able to revert an overshooting immune response, that is, a pro-inflammatory state, back to a balanced state."
Stimulating the body's self-healing powers
For Farid Zitoun and Christian Rüger of the Naturheilzentrum Bottrop (NaBo), complementary medicine therapy is also an important part of their daily work. Christian Rüger sees naturopathy not only as a useful supplement to classical orthodox medicine: "We provide new therapeutic approaches alongside it and start where others reach their limits." His colleague Farid Zitoun adds: "We want to stimulate the body's self-healing powers to achieve maximum regenerative capacity!"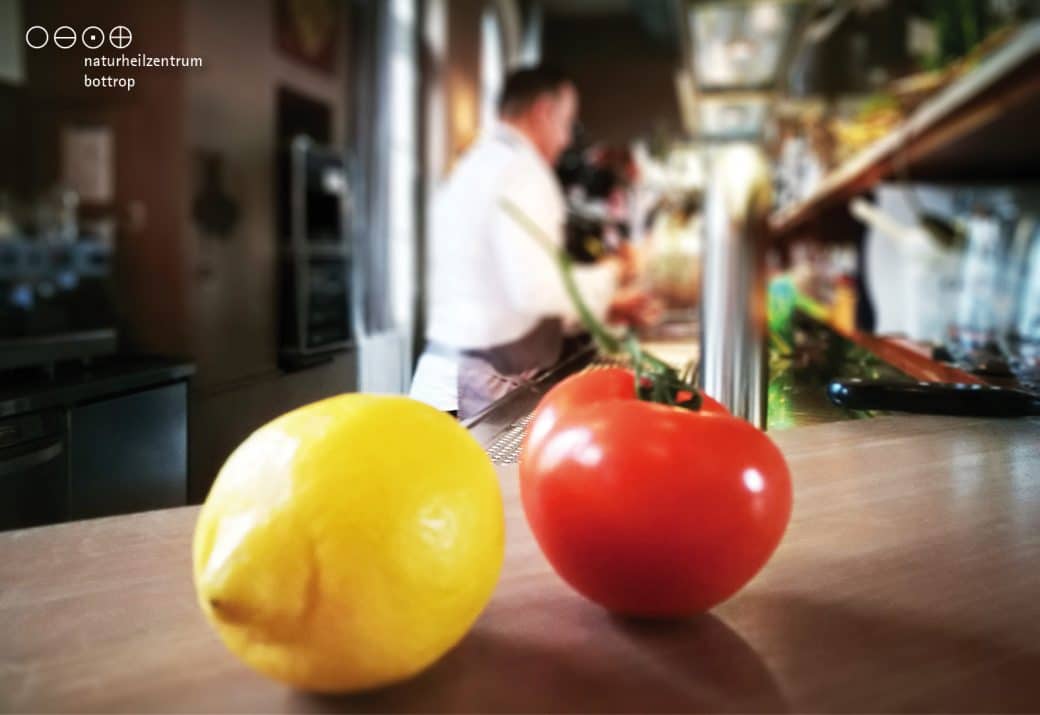 Positive effect also possible in cancer
When patients are diagnosed with cancer, they are initially in shock. almost half of them do not rely solely on conventional cancer therapy, but also rely on naturopathic methods to support their treatment. Christian Rüger of the NaBo knows: "Most Humans wish themselves in addition to the orthodox medical treatment a complementary, holistic or also gentler therapy. Often it is even just the combination of naturopathy and conventional medicine that can really help or support effectively and reliably."
And further, "There is very high evidence that various complementary medicine interventions, such as acupuncture, can have a very positive effect on the quality of life of cancer patients." This is also confirmed by the first "S3 guideline on complementary medicine in the treatment of oncological patients" for therapists, published in 2021 – S3 stands for the guideline gold standard in terms of reliability and expertise. "Many naturopathic procedures can achieve in cancer patients and, of course, in their relatives, that the quality of life improves significantly, as experience in daily practice shows," says Christian Rüger.
In the Blog nature welfare center Bottrop gives it a worth reading contribution of Monika Frontzek in addition. There, the brain tumor patient reports on her experience with various naturopathic procedures. From acupuncture to mindfulness exercises, exercise and yoga. With energy and strength through chemotherapy.

Acupuncture for glaucoma & co.
Another important area of therapy at the Bottrop facility for naturopathic treatment is eye diseases such as glaucoma and age-related macular degeneration (AMD), which can lead to blindness if left untreated. With regular preventive examinations at the ophthalmologist, such diseases can often be detected in time. Also here a complementary medical treatment cannot replace the school medicine, but meaningfully supplement, explains welfare practical man Christian R?ger: Therapy possibilities of the naturopathy as for instance the eye acupuncture or the treatment with plant extracts for the treatment of eye diseases were already described in many studies. Some of the results point thereby to measurably positive effects."