blog
Make your own natural cosmetics – Practical tips for your everyday life
This is how easy it is to make your own cosmetics
A warm hello from Bottrop! Today I would like to take you into the world of natural cosmetics. You can easily make your own. As an alternative practitioner in training and practice assistant here at the Naturheilzentrum Bottrop, my interest in natural cosmetics can be explained quickly. But why am I dedicating an entire blog post to this topic? Because the well-being and health of our patients always come first. The care that People experience here at our naturopathic practice goes far beyond mere treatment. So the following situation came up in our practice the other day:
While talking to a patient, the topic of cosmetics came up. She had seen a report on the ingredients of conventional cosmetics and was now concerned about potentially harmful cosmetics. She didn't know which products and brands she could trust anymore. I could relate to this concern and told her that I now make my own natural cosmetics to avoid any potential health pitfalls. I was immediately met with open ears – and the idea for the article was born. After all, I don't want to deprive you of the opportunity to open your own private and sustainable cosmetics production.
Make your own cosmetics – these are your advantages
Sustainability – a term that now characterizes an entire generation. More and more People are attaching importance to sustainable products in their everyday lives and striving to live a sustainable lifestyle in order to protect our planet. At Nabo, too, the topic of sustainability is writ large. Whether it's materials in our interiors or teas and remedies that our institutional managers, alternative practitioners Farid Zitoun and Christian Rüger, prescribe and recommend to our patients – ecologically sustainable products are always in our focus.
People who deal with the issues of sustainability, health and well-being on a daily basis develop a special sensitivity in this area – which also carries over to private areas such as cosmetics. In many products, especially those without a special seal of approval, there is often a lot of chemistry, despite sustainable alternatives. These chemicals can have a negative impact – not only on our environment, but especially on our bodies. Learn more about this in our upcoming news article on natural cosmetics & organic cosmetics.
If you can make your own natural cosmetics, you are in control of which ingredients you use and which you prefer to leave on the shelf. This not only guarantees a much more compatible product, but also opens up the possibility of adapting the mixture to your own wishes and requirements.
So in the end, you can do something good for both your health and the environment. Of course, on the other hand, there are a few compromises you have to make: for example, homemade deodorant usually has a shorter shelf life than store-bought deodorant with aluminum salts. However, in the end, I think the advantage is still very clearly on the side of natural cosmetics.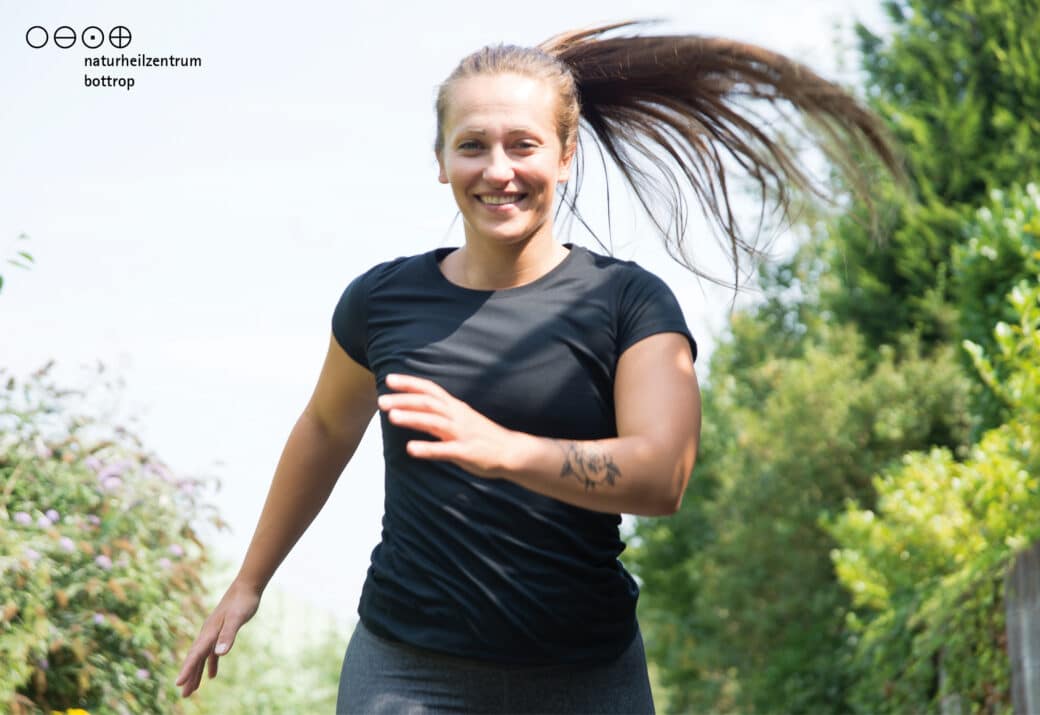 By the way, pros and cons have also been listed by Apotheken-Umschau.
Make your own cosmetics – The oil is the base
Let's get down to the nitty gritty – the comparison is actually quite apt. The base of almost all homemade natural cosmetics is vegetable oil. In my experience, almond or jojoba oil are best. Neither have a very strong inherent odor and last a relatively long time. Sunflower oil is a cheap alternative, but this only lasts much shorter, so it should be used up faster.
Olive oil is another alternative and actually quite attractive in terms of ingredients. The downside here is the rather strong inherent odor, which drowns out many other ingredients. But that is of course a matter of taste. It also worked for the ancient Romans.
If you want to make natural cosmetics yourself, the oil itself is sufficient. But it gets even better if we enrich the oil with valuable ingredients from plants. For this I make an oil extract:
Take dried plant parts
Soak in vegetable oil of choice for five weeks
Shake daily and wipe off condensation
Sieve and pour into dark container
Voila, we have a good smelling base oil that may even contain valuable substances. Which plants come into question, lists, among others, the magazine Öko-Test in the online guide.
From oil to cosmetic product
You can now use the base oil as you wish. Possible cosmetics that you can make yourself from it are, for example, creams, soaps, shampoos or even deodorants. At the Bottrop Natural Healing Centre you can get countless tips and recommendations. Just talk to us about it!
However, I would like to share with you a good recipe for a cream that my bosses, Christian Rueger and Farid Zitoun recommended to me. The cream, made from a base oil and beeswax, supports the skin's protective barrier, has a healing effect due to the antibacterial effect of wax, and also has a whole lot of vitamin A – a real all-round talent. As vegan alternatives you can use linolen, carnauba wax or rose wax. For the smell and an extra portion of natural effect, you can also add organic essential oils.
It's super easy to make:
Mix the base oil with the wax of your choice and heat in a saucepan until the wax melts – but not so hot that the oil begins to boil.
Now add more essential oils according to your taste. Lavender oil, for example, smells wonderful.
Now take a spoonful of the mixture and let it cool from the air. Now check the consistency.
Now you can add oil or wax until the desired consistency is reached. Oil makes it more liquid, wax makes it more solid.
And you have already made your first cosmetic product itself!
Make natural cosmetics yourself – do something good for you and for the environment
Natural cosmetics are not only very flexible to adapt to your wishes and preferences – they also bring your body care in line with your health and the environment. Just try it yourself – look for a few recipes from the net or talk to us in the naturopathic practice about it and you will see: Making natural cosmetics yourself is not difficult at all and is even really fun.
Can't wait to see the first tutorials straight from our naturopathic practice? Then be sure to check out the new YouTube video by health and lifestyle experts Farid Zitoun and Christian Rüger on the topic of natural cosmetics! In particular, they discuss how natural and organic cosmetics can benefit your health and explain the sometimes shocking things that are contained in normal cosmetics.
But now I want to know from you: Have you ever made your own cosmetics? What were your experiences with it? Do you have any tips for us about natural cosmetics, great recipes or fragrances you can add? Feel free to share our tips with friends and family too! I look forward to many opinions and stories in the comments!
Greetings
Yours Nicole Langen