newsletter
Summer, Sun & Wellbeing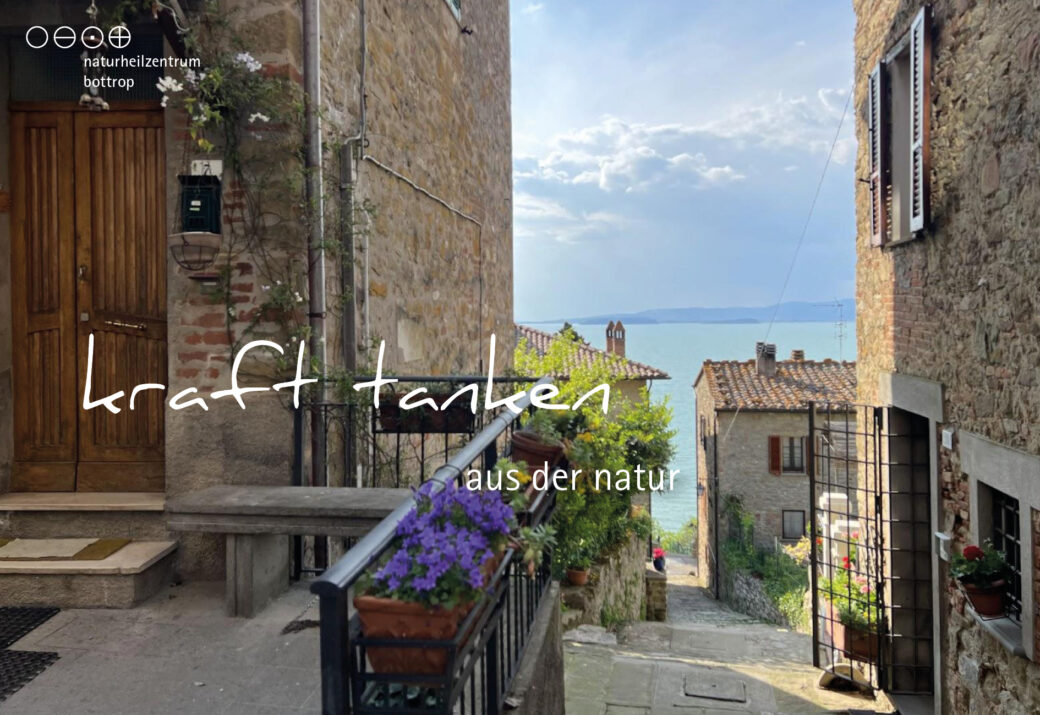 Health and zest for life are so important - come on a journey with us
Dear friend,
Dear patients,
Dear followers of the nabo!
Now is the right time to take a deep breath and recharge your batteries – for body, mind and soul.
Two exhausting years are now behind us and many People are still thinking about the coronavirus, while others are once again concerned about conflicts in addition to Ukraine. Especially older People, as we experience daily in practice, are very concerned about these issues. That does something to us.
That sleeps body and mind, the pandemic has demanded a lot from each of us, this is clearly evidenced by a variety of studies. One of these was recently published as part of the SKL Happiness Atlas and is dedicated to the "Happiness Gap of Women in the Corona Crisis." Before Corona, in fact, women always had a small happiness advantage over men. In the last two years, however, this has turned into the opposite: while our men have marched through the crisis more or less unimpressed, women have clearly lost quality of life. Women with families slipped into the multitasking trap of home office and child rearing, others missed social contacts, and almost all had economic worries. Corona has also affected the health of our children: one in three children in the 10- to 12-year-old age group has gotten fatter in the past two years, according to a Forsa survey presented in late May.
A Danish proverb says: "Enjoy the moment, because today is the first day of the rest of your life!" In times like these, we shouldn't let ourselves get depressed, but see them as a wake-up call to recommit ourselves now – and not tomorrow! – to focus more on things that are good for us and, above all, good for our souls. For example, taking up an old hobby again that we have neglected for a long time, meeting up with friends more often or putting out our feelers into nature. We have a few tips and ideas for you in this newsletter!
Because it's good for you: smoothies for the immune system
Now it's high time to close the happiness gaps! Summer is finally here, and with it, hopefully, lots of positive solar energy to refuel us all! Speaking of refueling, there are now quite a lot of young vegetables and fruits on the markets and in the store, with which we can bring our immune system up to speed (and even lose some weight if necessary). For a healthy snack, they can also be made into a delicious smoothie. It tastes much better homemade than an industrially produced one from the refrigerator.
Which vegetables are especially healthy and what else you need to keep in mind when it comes to smoothies are explained by alternative health practitioners Farid Zitoun and Christian Rüger in the latest news article on smoothies!
This is definitely healthy: recharge your batteries in nature
Summer weather invites us to get outside and fuel up on vitamin D. Almost two-thirds of the German population has a suboptimal supply of this vital vitamin, which is formed through exposure to sunlight. For all those who like to set out on foot or by bike to explore the near and far surroundings, we have an app tip: Flora Incognita is a useful application that allows you to identify almost every tree and flower you come across on your way.
If you are looking for silence and tranquility, you should try a swim in the forest. You don't need a bathing suit or a towel, because forest bathing is a mindful stay in the forest, where not only stressed People find new joy of life and deceleration. Everything you need to know about Shinrin Yoku (the Japanese term for forest bathing) is revealed by health experts & Youtuber Farid Zitoun and Christian Rüger in the video.
SOS Allergy: Snakemed – snake venom a potent cure?
From the famous Swiss physician and naturopath Paracelsus (1493-1541) the following quote has been handed down: "All things are poison, and nothing is without poison. The dose alone makes a thing not a poison". Samuel Hahnemann also made use of this insight a good 200 years later. Hahnemann was a physician and one of the first food chemists: He invented Hahnemann's wine tasting, which, by the way, had little to do with oenological pleasures, quite the contrary: With it, it was possible for the first time to test whether winemakers had adulterated their wine with lead sugar, as was not unusual at the time, which was responsible for severe poisoning and secondary diseases such as gout. In addition, Samuel Hahnemann was co-founder of homeopathy: He created the mother tincture and was the first to recognize the healing potential of highly diluted potencies. Which brings us to snake venom. The bite of a poisonous snake often ends fatally for the victim. But the same venom can be used extremely diluted against a variety of diseases. More than 50 different substances have been detected in snake venom, which can affect heart function, the skeleton and the musculature, among other things.
Just a few weeks ago, a study was published in which a protein from the venom of the Brazilian lance viper was successfully used against coronavirus in monkeys. Farid Zitoun and Christian Rüger of the Naturheilzentrum Bottrop draw on scientific findings in addition to their 30 years of professional expertise in the use of snake venom against a variety of diseases in experiential medicine.
Snakemed – the generic term – for animal venom-based therapy, which uses venoms from snakes, toads and scorpions in homeopathic doses. The venom of various snakes is injected in high dilutions into defined acupuncture points intramuscularly or intracutaneously. The assumption is that in this way a long-term soothing effect unfolds not only in allergies, but also in rheumatism, psoriasis and other chronic skin diseases as a stimulus treatment. The experience builds not least on the successful activity for many years of the colleague welfare practical man Norbert Zimmermann practicing in Duesseldorf until 2021. Snake venom therapy – what is it good for? Among the many disease patterns in which snake venom therapy is used are, in addition to hay fever, diseases of the skin such as scaly skin, acne, psoriasis and neurodermatitis. In combination with other natural healing methods, Snakemed can provide another handhold against a variety of diseases and be a valuable alternative!
Reinforcement? Food(s) for the microbiome
Everyone talks about the microbiome, we feed it! Microbiome is the name given to the multitude of microorganisms that colonize our bodies and are our allies in the fight against many diseases. The composition of the microbiome is influenced by our diet and our body's immune competence, among other factors. Researchers at the prestigious Stanford University recently found in a study that fermented foods can positively influence the microbiome: they increase the diversity of microorganisms in the gut and reduce the risk of developing colorectal cancer. Fermented foods can be prepared in the home kitchen without much effort, and they keep in the refrigerator for several months.
We know the principle of fermentation from the production of sauerkraut: white cabbage is fermented and preserved with the help of lactic acid bacteria. But not only cabbage can be fermented, also many other vegetables from zucchini, green beans to beetroot. There are many instructions and recipes circulating on the web, we have a particularly delicious one from BIOSpitzenkoch Ottmar Pohl-Hoffbauer for you:
Recipe: Fermented Beetroot
For 4 servings:
Ingredients: 5 beet, 1 tsp salt, 1 tsp sugar, 1 stick of vanilla, 1 tsp aniseed, whole, water, 1 tbsp soy sauce
Instructions: Peel beet and cut into medium sized pieces. Sprinkle salt and sugar and massage into the vegetables. Put the beet in a stoneware pot or canning jar. Add vanilla and anise. Fill with water until the beet is covered. Add soy sauce as a fermentation starter. Cover the pot or jar with the lid and let the beet ferment at room temperature for 21 days.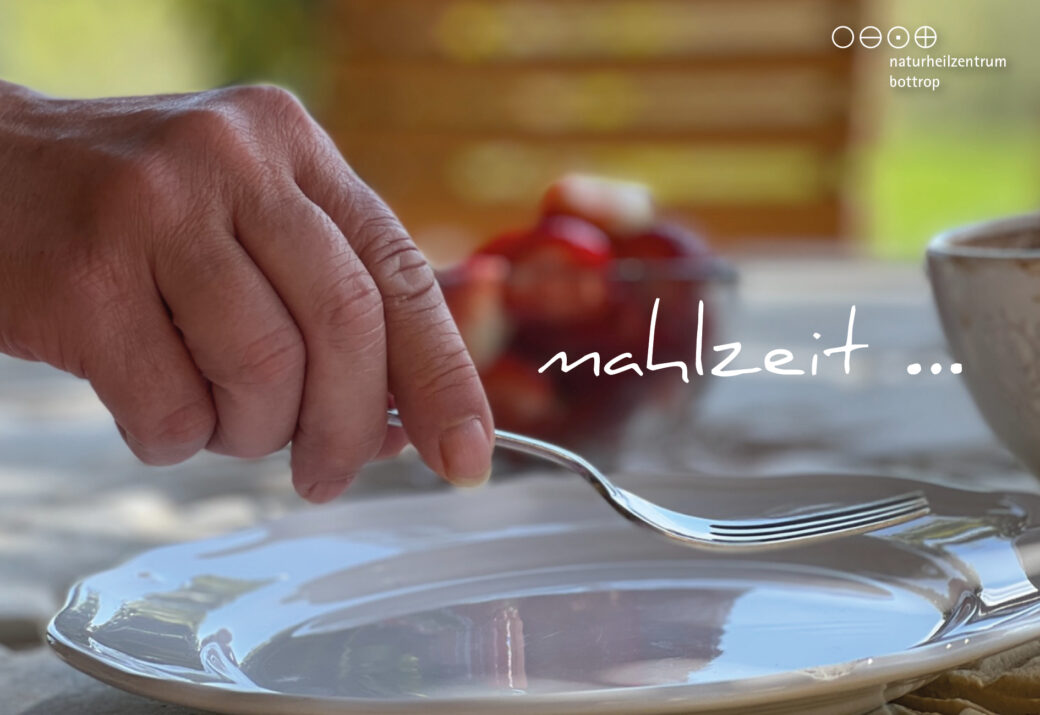 Tip: In the refrigerator, the fermented beet can be kept for up to six months. Make sure that the vegetable is always covered with broth. This goes well with fried fish or marinated tofu.
Because it's important: Do yourself good – right now!
How about taking some healthy time off? Just allow yourself time for the things that really matter. Summer gives us all so much of what is really good for us. This definitely includes our nature; being close to friends, healthy food and a pinch of lightness. The whole thing is rounded off with a smile – from our point of view the best ingredients for the decisive more joy in life.
What we care about: Sharing and continuing to share
Our big thank you goes out to you for the invaluable comments, as well as sharing our posts with others.
Oh yes – with the free nabo-magazine subscription, you are definitely up-to-date and informed. You are very welcome to share this newsletter with your favorite People and if you are particularly interested in a certain topic, write to us! We will answer – promised. By the way: Feel free to join us, because we will be back from our summer break on Wednesday, August 17.
In Person – with kind regards and in good connection
Your Farid Zitoun and Christian Rüger with the whole nabo team